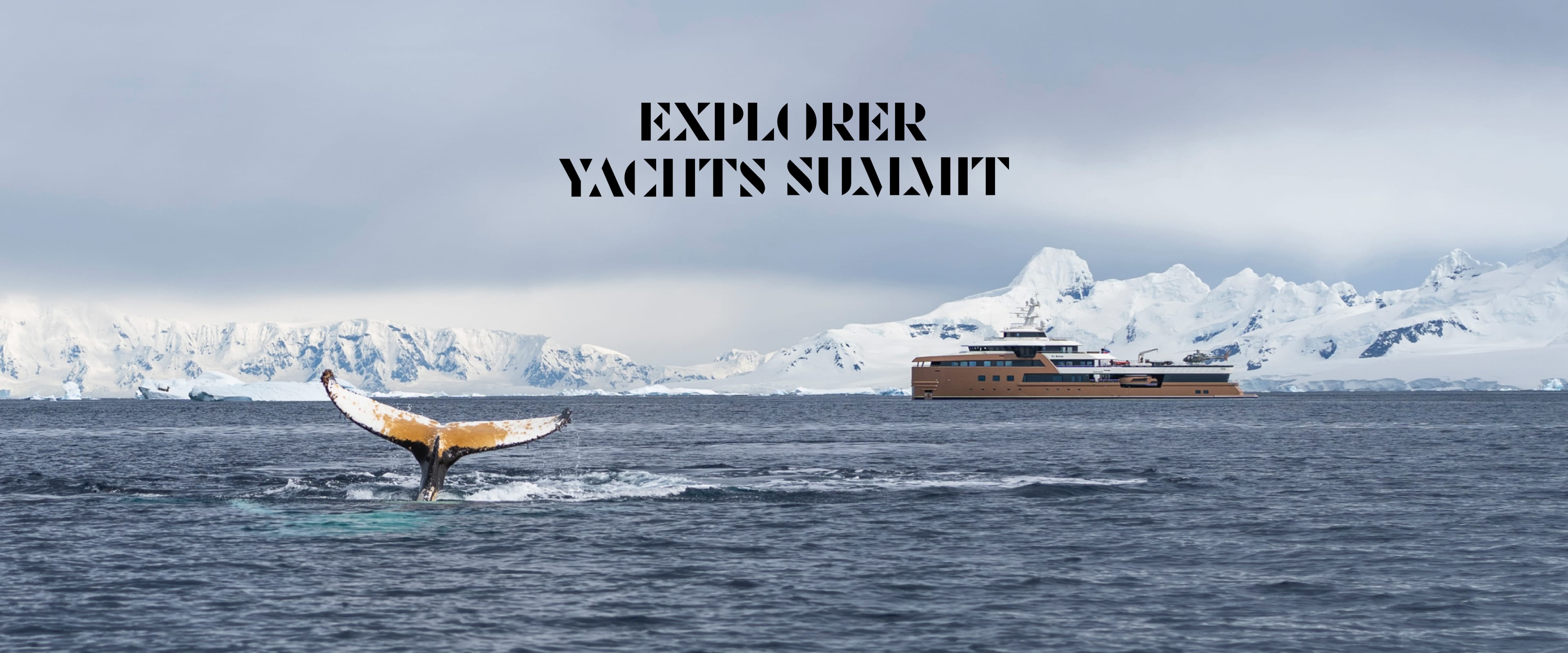 news
20 November 2023
Damen Yachting returned as headline sponsor for Explorer Yachts Summit 2023
The Explorer Yachts Summit reached new heights recently with its packed agenda and the highest number of attendees to date. Known for being the only dedicated event to the explorer yacht sector, the Summit is one of the ways we, as headline sponsor, help to expand the market, provoke exciting conversation and remain at the forefront of expedition yacht building. 
"The Explorer Yacht Summit is an excellent platform to raise important discussion on everything related to explorer yachting," says Sarah Flavell, marketing manager at Damen Yachting. "These topics align well with the diverse Damen Yachting portfolio which has always focused on providing solutions for our clients to be able to achieve their yachting dream."
For this year's edition, event organisers at BOAT International collated several high-profile speakers, including one of the world's greatest modern-day explorers Mike Horn. Topics also covered Owners and Captains experiences at sea, the difficulties of recruiting skilled and qualified crew for extreme missions, and how to accommodate scientists onboard – an initiative that aligns strongly with our LOVEOUROCEANS sustainability campaign.
All attendees were given the chance to log into a custom-made digital realm to follow our go-anywhere SeaXplorers around the world to the Mediterranean, the Nordics, the Caribbean, the South Pacific and Russia. Participants were asked questions along the way, and those who answered the most correctly won limited-edition SeaXplorer merchandise.
"The SeaXplorer Challenge received such positive feedback and brought exploration to the fingertips of those at the Summit. We were delighted to return as headline sponsor, engage with guests on many levels, particularly through our interactive scale models, and have the opportunity to bring our SeaXplorer range to life throughout the Summit," adds Sarah.
The SeaXplorer product design manager at Damen Yachting, Enrique Tintore, supervised the event's Sketching Challenge and the competing young designers. Enrique offered valuable input and saw designs for arctic and tropical environments with sustainable technology, carbon-neutral power solutions, hot air balloons and onboard scientific research facilities.
Another exciting addition to the line-up was Captain Maria Grazia Franco. As one of our long-standing Captains currently on board the Amels 180 superyacht HALO, she joined a panel discussion to share her many experiences crossing the world's oceans and staying safe along the way. Her insight into the build, support supplies, training and facilities, knowledge and research required to explore by superyacht was invaluable. HALO is a shining example of how the Amels Limited Editions range is exceptionally capable and designed for luxury travel.
Keep up to date with all of our events here: