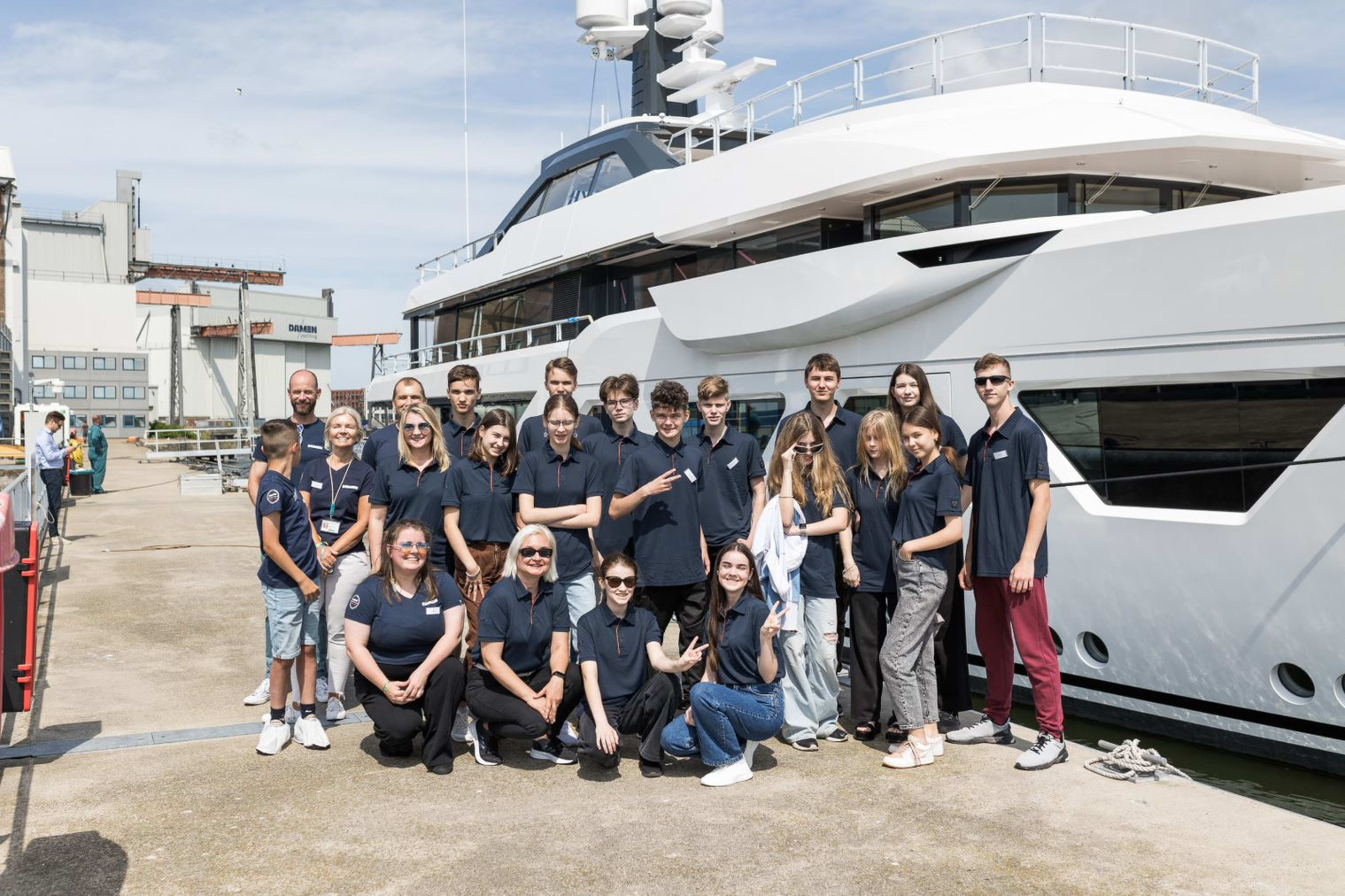 news
28 June 2023
Damen's Support Foundation sponsors summer camp for Ukrainian students
This week, the Damen Yachting team hosted 14 young Ukrainians for a three-day 'summer camp' vacation to Vlissingen, the Netherlands.
The students were treated to activities such as a tour of the shipyard and a close-up viewing of the company's largest yacht to date: the Amels 120 Full Custom. After inspiring workshops with Damen employees, private tours of the local museums, and beach activities, the itinerary then continued for two days at the Damen Shipyard's facility in Gorinchem, the Netherlands.
The visit was initiated by the Foundation Damen Support, a cause that Damen launched to raise funds to help support employees and their families that are in or affected by a crisis.
The Foundation Damen Support has been working to assist those in Ukraine since the war began in February 2022 and as a result, over 300 citizens have been evacuated from Ukraine to Romania and Poland. "We are one family, one Damen, so it is only natural we want to help colleagues in crisis," says Saskia Koelma, Head of HR Damen Yachting.
To find out more about the Foundation Damen Support and support the current war relief initiative for Ukrainians, click here.
Thank you to our local community and sponsors – Hotel de Timmerfabriek, Museum ship Mercuur, MuZEEum and Restaurant Pier 7 – who helped make this initiative a success.