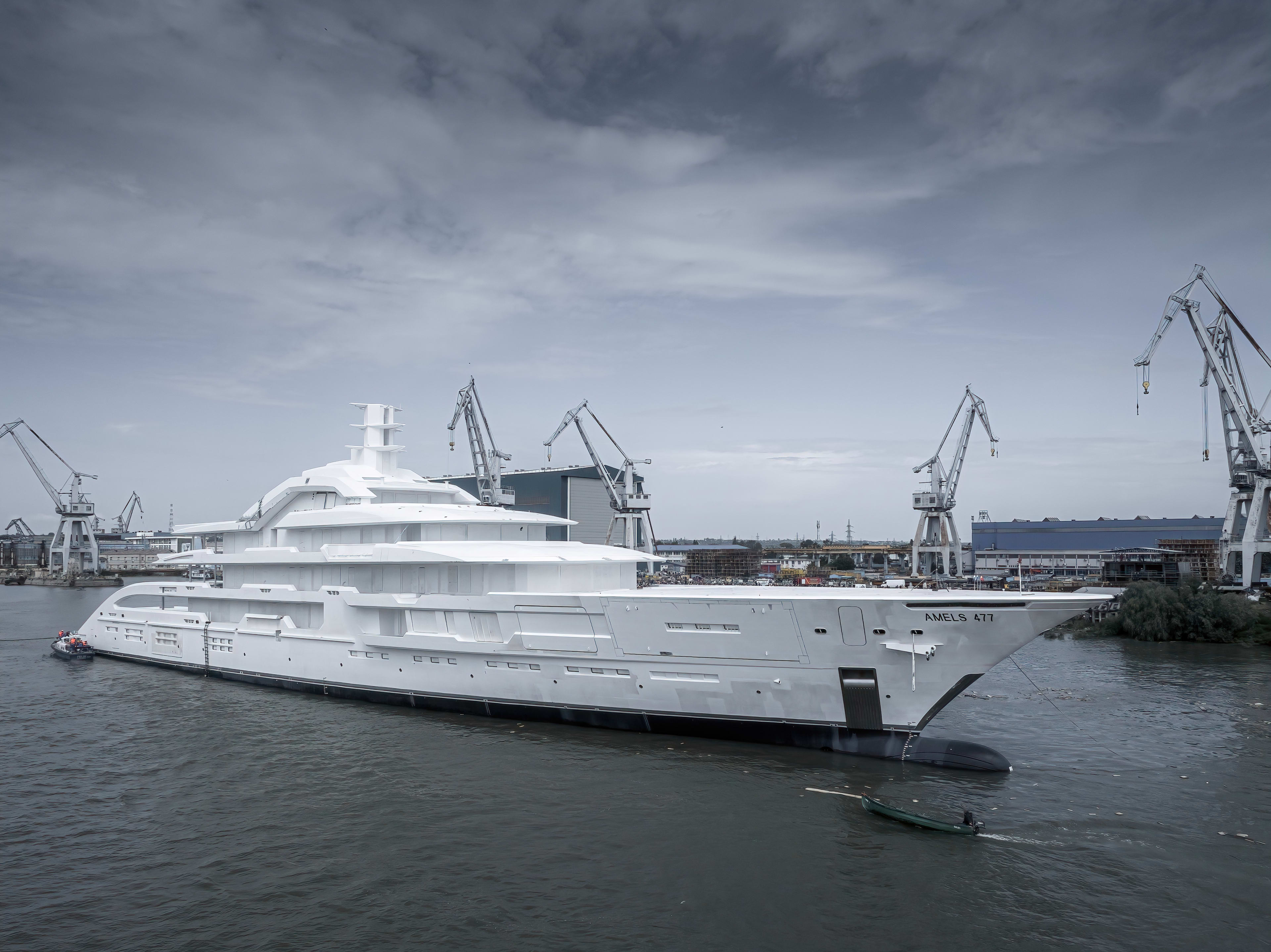 news
20 June 2023
Amels 120 Full Custom arrives in Vlissingen
Scheduled for delivery in 2025, the Amels 120 Full Custom is currently the largest superyacht in-build in the Netherlands and the largest Amels to be built to date. She features a striking five-deck exterior design by Espen Øino and Naval Architecture by Damen Yachting. Details regarding the custom interiors remain private. The Client will be represented throughout the build and final construction phase by Deeside Maritime.
The arrival of this Amels Full Custom in Vlissingen follows her recent launch at the Amels hull building facility at Damen Shipyards Galati one month ago which was celebrated with both the team from Vlissingen and Galati. The launch was also attended by local school children.
Amels Project Manager Jeroen Waalewijn explains, "the launch of the hull was an emotional yet incredible moment for all of those who have played such an integral part in the realisation of the Amels 120 Full Custom so far. To see her out on the water and to now have her here in Vlissingen is a testament to the entire project team. We look forward to this next stage in her build journey as we transform her into our future flag ship."
As the future flagship of Damen Yachting, this 120-metre incorporates the latest in design and technology features. To limit her impact on the environment, the superyacht will be powered by diesel electric propulsion powering the Kongsberg Elegance® pods. She is set to operate with the lowest levels of noise and vibration ever recorded on a yacht of this size.