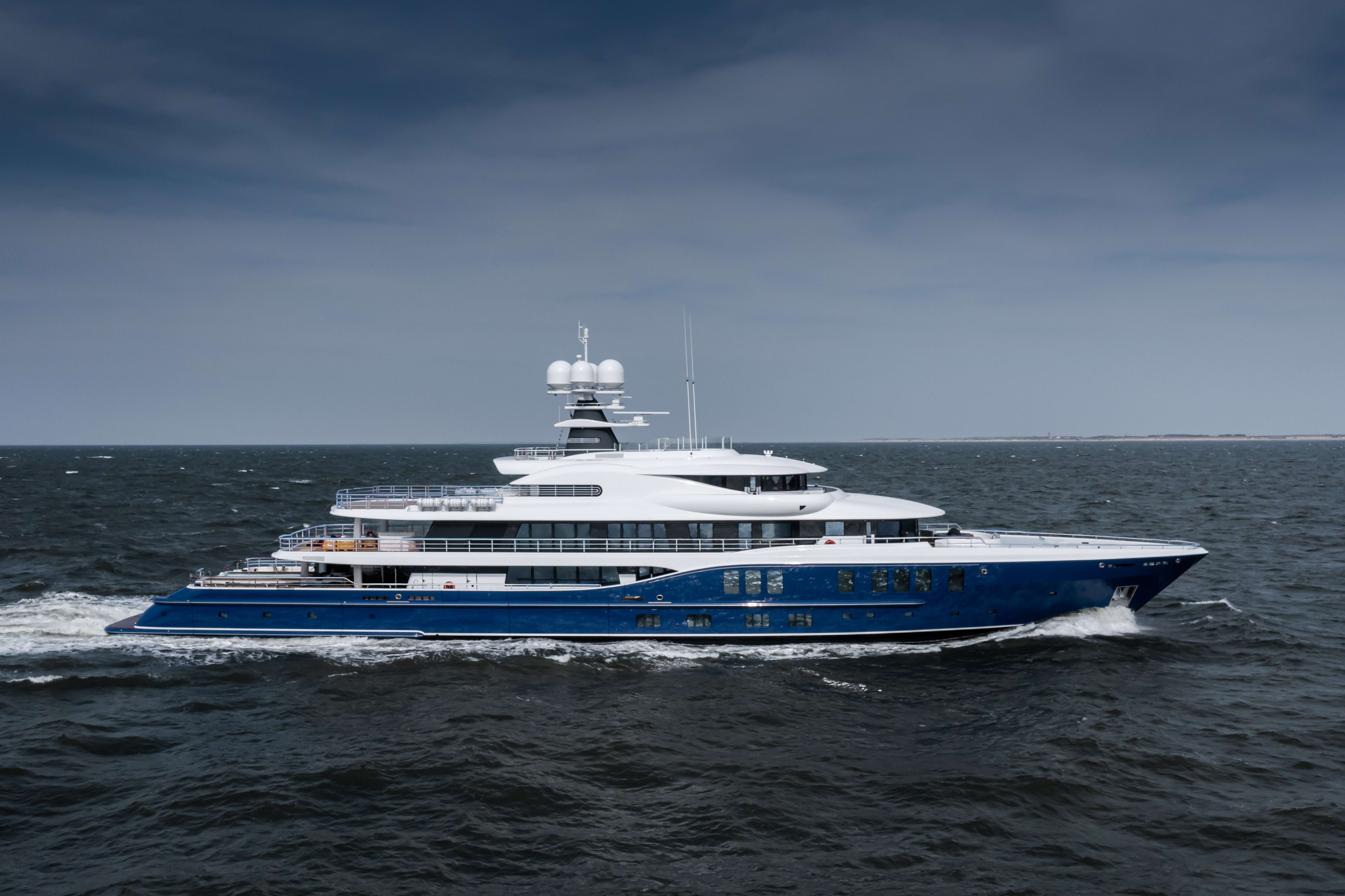 news
24 February 2022
74-metre Amels 242 Launched
Launch season is officially under way at Damen Yachting. The latest Amels 242 has emerged from the drydock in the Netherlands. A milestone which marks the start of her final build phase ahead of her delivery in a few months' time. 
Seventh in successful 242 line  
This 74-metre (242 ft) Amels is the seventh yacht to be launched from this successful Limited Editions design which features the signature exterior lines of Tim Heywood. The Owner has been represented throughout the build by Imperial. 
Featuring unique customizations and equipped with the latest IMO Tier III package 
Featuring custom interiors by Winch Design, Amels 24207 is a wonderful example of the Amels Limited Editions concept. Amidst a market where fast delivery times and build slots are becoming more challenging to come by, she will be delivered ahead of the summer season and within 18 months of her Owner stepping into the project whilst still featuring a number of unique customisations.
With a Gross Tonnage of 1,790, Amels 24207 accommodates 12 guests and 19 crew. She features a dedicated Owners Deck with foredeck jacuzzi and an increased capacity helicopter deck. The yacht is equipped with the latest IMO Tier III clean emissions power and propulsion package. 
Into the next phase 
"Seeing Amels 24207 head out of the shed, into the daylight and onto the water for the first time is a proud moment for the entire team at Damen Yachting. We are now looking forward to the next phase as we embark upon the final build stages and sea trials ahead of delivery to her Owner, ready for a summer of adventures at sea." Peter Dijkwel, Project Manager Damen Yachting   
The Amels Limited Editions range of superyachts offers a proven technical platform with custom interiors. Damen Yachting has delivered more than 40 Amels Limited Editions yachts since 2005.